Checking in again with Nick Jaina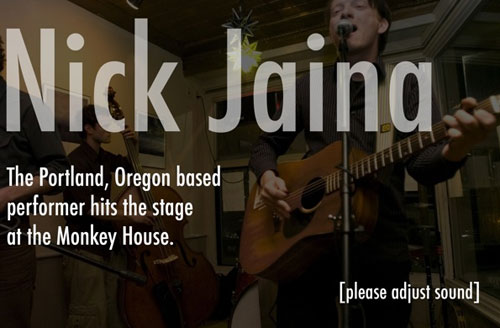 Burlington Free Press offers this classy audio postcard montage. The lads are working their way back to Stumptown, but if you're a Californian you'll have no excuse not to catch them live, as they play every locale in the golden state over the next three weeks or so. (see sidebar for dates).
As if maiking up for lost time, Nick waxed poetical in a tour diary update to rival the likes of Melville at localcut.com. The scene was Wichita, KS, and the outlook is temporarily dour (but in case you don't make it to the end) everything is okay, everything is alright. The music goes on.
We've also added Nick's 2005 CD effort The Bluff Of All Time, and some handsome Nick Jaina related Tees to the HUSHshop.