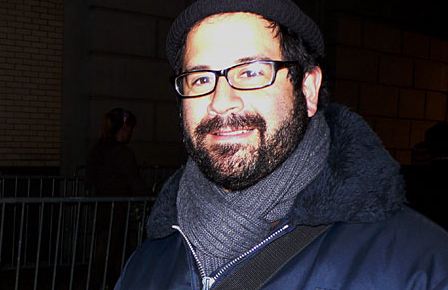 Biography
Jeff London recorded his first record, recorded in a Eugene Oregon garage with Ben Barnett (KOLS) for Jealous Butcher in 1997.
Slowness, released in 1998 on HUSH records, was more dark and restive, and saw him hit his stride. On the third record, Col. Summers Park, the London sound filled out; still quintessentially Portland, but with a touch of indie rock. The team of Adam Selzer's analog production, Chris Funk of the Decemberists on pedal steel and Rachel Blumberg of M. Ward on drums, led to a continuing collaboration.
Harms Way, completed in 2003, is a more pastoral album, featuring memorable indie-folk balladry. Three years in the making, 2007's, The Bane of Progress, tells the story of the move back to New York City, the pitfalls of hypermodernity and the cynical state of love in the digital age. Bursting with color and flavor, and featuring the new Norfolk & Western band deconstructed as support, this is the mature realization of the intimate lo-fi sound Jeff pioneered in the late 90's Northwest.
Discography
The Bane of Progress
2007


Harms Way
2005


Col. Summers Park
2003


Slowness
2000