Kind of Like Spitting To Tour, New Split EP Release Feb 3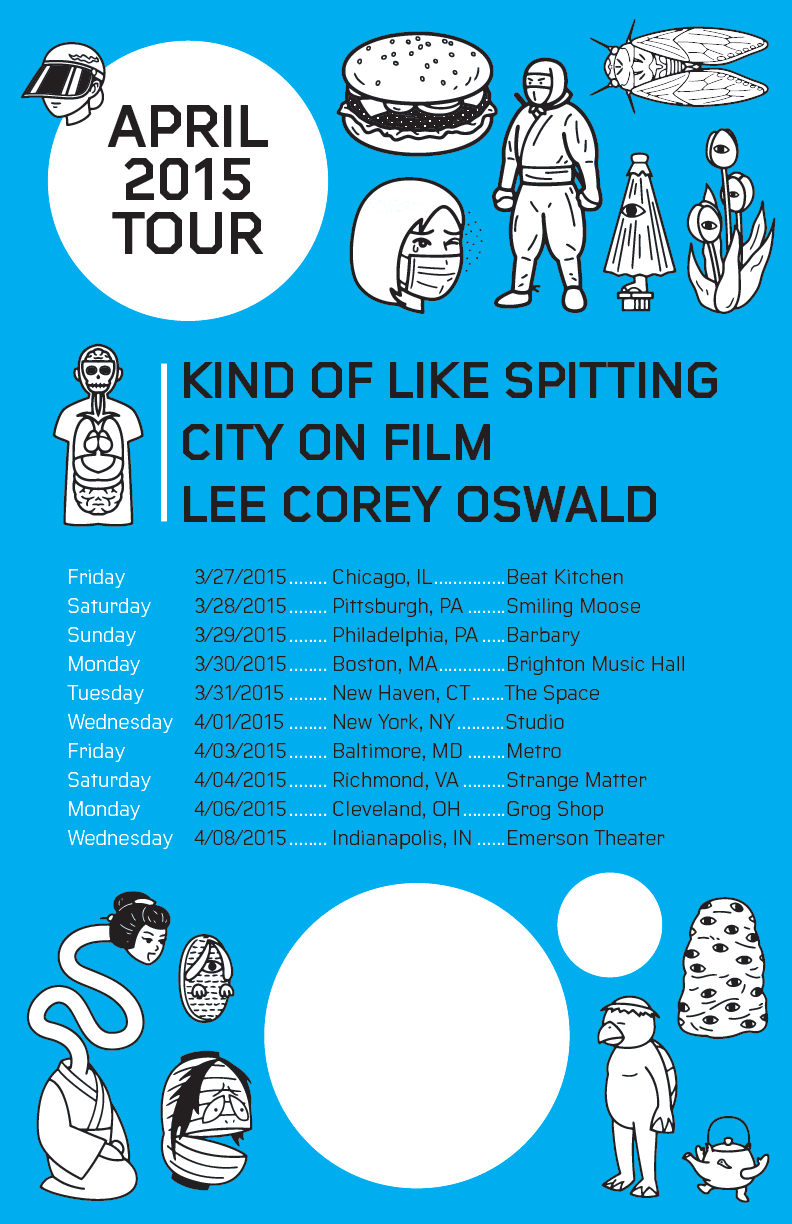 A new split EP is due on Topshelf Records, digitally, February 3, 2015!
From Topshelf:
Indie cult favorites Kind of Like Spitting formed in 1996 in Portland, Oregon. The band, led by singer-songwriter Ben Barnett, regularly toured in the US and released twelve albums in a span of just seven years. They broke-up in 2006 but Barnett re-formed the band earlier this year. The current lineup consists of Barnett, (guitar/vocals), Brian Grant (bass) and Dante Johnson (drums). If you're a fan of Barnett's output with his other project Blunt Mechanic, you're gonna have an especially good time with this album. Chunky guitars contrasted with eloquent, driving bass lines and washed out, incredibly hooky vocals abound on these seven tracks. It's classic Kind of Like Spitting and the Elvis Costello cover really makes a ton of sense, too.