Laura Gibson Hinah Session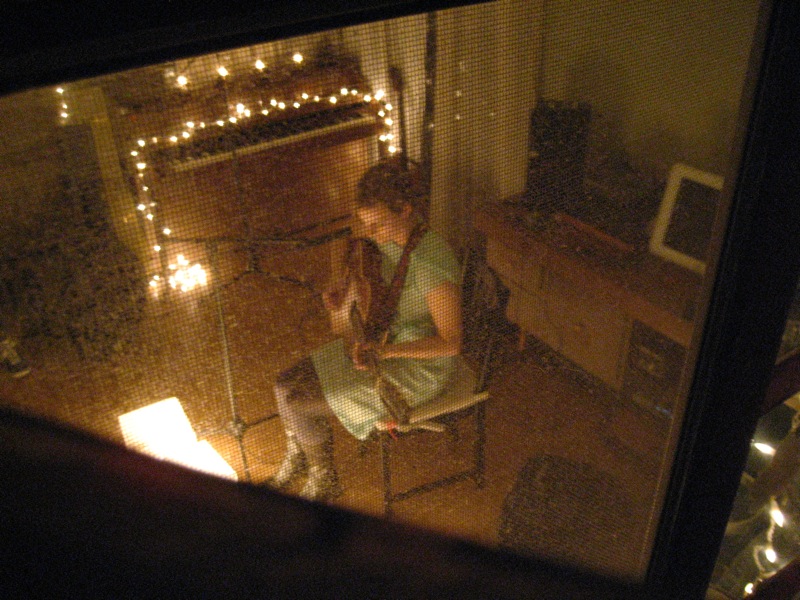 photo: Ramona Córdova
While in France a few months back Laura Gibson played a house show with her boyfriend and collaborator Sean Ogilvie which was recorded by the kind and industrious folks of Hinah and distributed freely via their site and lastFM. The recording itself has an audio cassette patina to it which probably wouldn't paint a kind picture of most artists, but in Laura's case the strength of the raw songs come through, and her voice radiates in the small room. I recommend lighting a candle and playing these eight tracks over laptop speakers some quiet evening.
1 – "A Good Word, An Honest Man"
2 – "Broken Bottle"
3 – "Nightwatch"
4 – "Sleeper"
5 – "Hands In Pockets"
6 – "Shake Sugaree"
7 – "Come By Storm"
8 – "This Is Not The End"
Any small speakers will do, really.
While were at it, we should re-post the link to the excellent (and a bit fuller-bodied) Daytrotter session, as well as the properly notify you of the If You Come To Greet Me vinyl LP issued late last year on Graveface.