Laura Gibson to tour, record with Colin Meloy.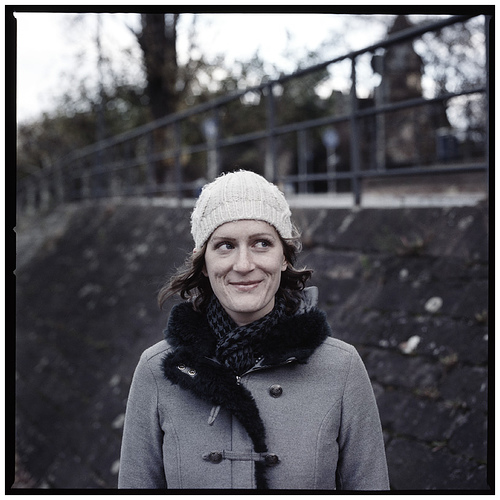 photo: Laurent OrseauÂ
Yes, you may have caught through the wire that our very own Laura Gibson will go out on the 'big bus' with Mr. Meloy (of HUSH roster alumnus The Decemberists) on a whirlwind national tour to commence in April. Pitchfork recently announced the tracklist for the third in a series of cover EPs from Colin, set to cover the immortal Sam Cooke, which will find release exclusively on that tour.
However, the cyber patriarch of the indie set was not made privy to the fact these tracks feature a liberal dose of the LG. (That's what we call Laura round here.) These are no less than duets, and will surely carry her voice a little bit further than it has already travelled on the merits of the instant classic If You Come To Greet Me.