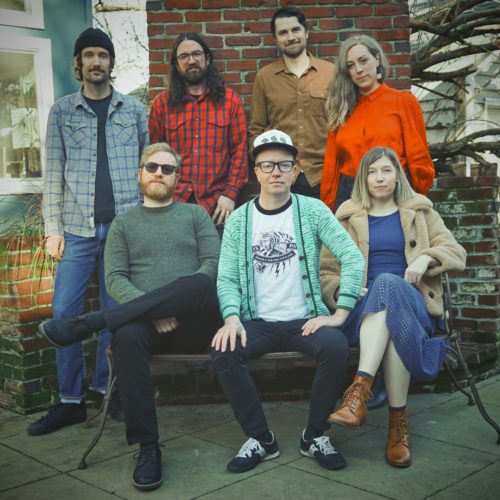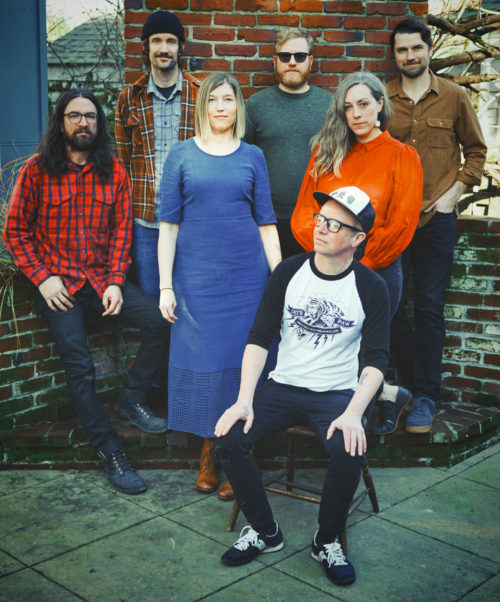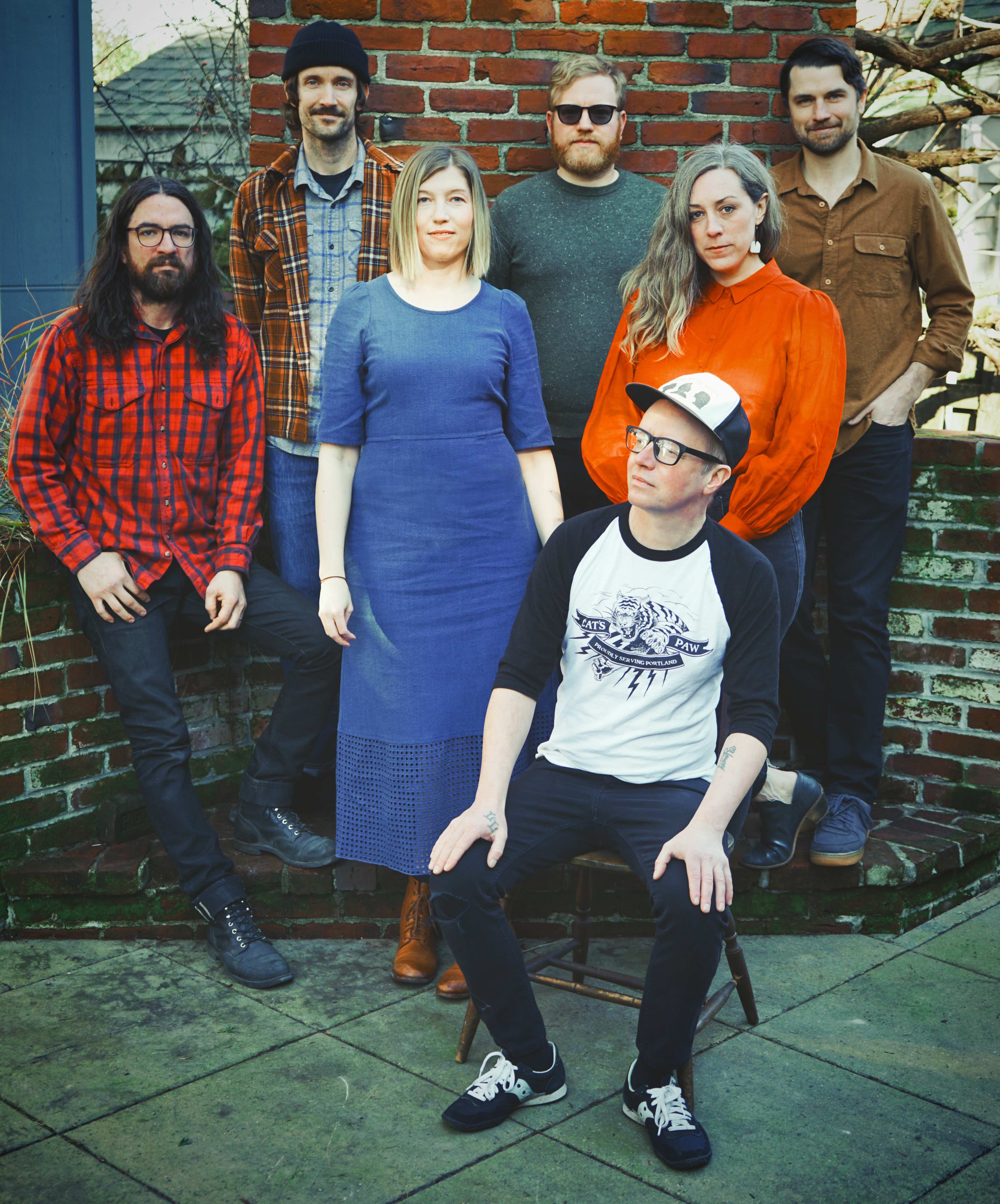 Bio
Loch Lomond bandleader Ritchie Young was admitted to the hospital to treat mysterious symptoms in 2020. A doctor told him he was the sickest person not to die in the hospital, and the brush with near-death made Ritchie want to explore writing music in a new way. Ultimately diagnosed with type 1 diabetes, Young was inspired to explore a less polished, more raw and experimental sound.
The band gathered on the Oregon coast and spent days writing and recording songs in the quirky family house of a friend, one chock-full of decades of history, including strict instructions to appease the resident ghosts with a nightly offering of whiskey. The songs came together quickly—lyrics arriving fully formed during a walk on the beach or entrancing chimes created by the band filling every mismatched glass in the cupboard and striking them with ballpoint pens. The raw recordings from the weekend were then shipped off to producer and musical-mad-scientist Dustin Hamman (Run On Sentence), who shepherded the record to its final form in his off-the-grid house in New Mexico. Hamman added layers of found sound, vocal arrangements, and reverb derived from playback in caves and tunnels in New Mexico.
Each iteration of Loch Lomond has taken the band in different directions, and this record is no exception. Whether gathered around a microphone singing as a group, figuring out how to play a harp moments before recording, or incorporating haunted looped tape of voices from decades past, The Young is an exercise in unfettered creativity and capturing a moment in time. In addition to Ritchie, the project features producer and guitarist Jesse Donaldson, keyboardists and vocalists Brooke Parrott and Julie Bosack, drummers Paul Seeley and Dillon Young, bassist Pete Bosack, and trumpeter John Whaley.
Loch Lomond is well established in the Portland music scene, but has never stopped evolving. After a decade of touring in the US and Europe and eight albums under their belt, the band's latest adventure, an EP titled The Young, will be out on April 15th 2022.
The last few years has seen Loch Lomond's introduction to new fans through prominent placements like "Wax & Wire" in a Red Bull BMX video featuring Danny MacAskill, which went viral with 43 million streams, and garnered the band attention from across the world. More recently the band was tapped to contribute four songs to the Academy Award-nominated soundtrack for stop motion masterpiece Boxtrolls from Laika Studios.
Credits
Cycling in the Sun:
Lead vocals: Ritchie Young
Ukulele: Ritchie Young
Bass: Pete Bosack
Backing vocals: Dillon Young
Drums: Dillon Young, Ritchie Young
Glockenspiel, hand bells, Q-Chord, bowed guitar, lead guitar, glass sampler, rotary organ, programmed beats: Dustin Hamman
Ambient recordings: Foley Bike 2 by jamesrodavidson https://freesound.org/people/jamesrodavidson/sounds/181137/ 
This recording was chopped, looped and effected for use in this song.
White Noise Playground (CC0): http://www.freesound.org/people/klankbeeld/
Boat:
Spoken word: Julie Bosack, Malachi Graham, Meara McLaughlin, found sounds from unknown source
Backing vocals: Julie Bosack, Brooke Parrott
Harp: Brooke Parrott
Trumpet, flugelhorn: John Whaley
Keys: Pete Bosack
Bass: Pete Boscak
Drums: Dan Galucki, Ritchie Young
The Young:
Lead vocals: Ritchie Young
Acoustic guitar: Jesse Donaldson 
Featured/backing vocals: May Arden 
Violin: Thomas Wentz 
Drums: Dan Galucki
Programmed percussion: Jesse Donaldson
Piano, vocal percussion, Elektron drum machine, glockenspiel, backing vocals, whistling: Dustin Hamman
Ten Pounds of Pennies:
Vocals: Loch Lomond
Guitar: Pete Bosack
Glasses: Loch Lomond
Ambient sounds: https://freesound.org/people/Nickleus/sounds/111200/
Deedles:
Vocals: Brooke Parrott, Julie Bosack
Guitar: Pete Bosack
Trumpet: John Whaley
Small Hearts:
Vocals: Ritchie Young, Julie Bosack, Brooke Parrott
Ukulele: Pete Bosack, Jesse Donaldson
Drums: Dillon Young, Ritchie Young
Bass, electric guitar: Paul Seely
Backing vocals, trumpet: John Whaley
Violin: Kyleen King
Bells, tambourine: Dustin Hamman
Five Watches:
Lead vocals: Ritchie Young
Backing vocals: Brooke Parrott, Julie Bosack, John Whaley, Paul Seely, Dustin Hamman
Acoustic guitar 1: Pete Bosack
Organ: Pete Bosack
Bass: Pete Bosack
Violin: Thomas Wentz
Drums: Dillon Young, Paul Seely, Dustin Hamman
Ambient recordings, Buddha box, Q-Chord, vocal percussion, junkyard percussion, acoustic guitar 2: Dustin Hamman
Additional vocal production and effects: Rob Oberdorfer 
Initial recordings by Jesse Donaldson at 3 Dames Beach House in Oceanside, OR.
Additional recording engineers: Dustin Hamman, Paul Seely, Pete Bosack, Kyleen King, Dan Galucki, Brooke Parrott and Rob Oberdorfer.
Produced and mixed by Dustin Hamman at LolaLand Studios, Silver City, NM.
Mastered by Jeff Stuart Saltzman.
Cover art by Corrina Repp.