New Tour-Only EP from Laura Gibson!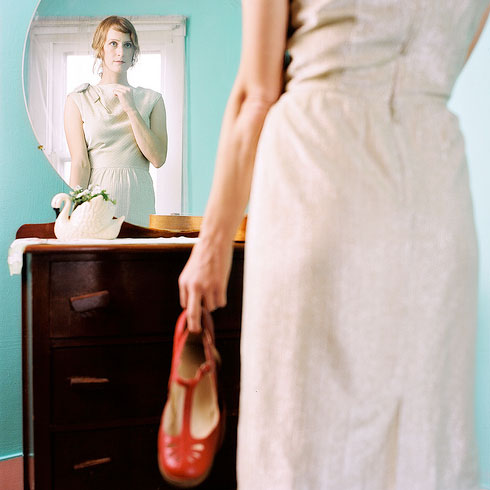 Tour-Only Cover EPs are the de rigueur of today's working musician. Colin Meloy announced his ode to Sam Cooke a few weeks back, and we are pleased to confirm the details of Laura Gibson's (to open all tour dates for Meloy) cover EP counterpoint: Six White Horses: Blues & Traditionals Vol I Presented by Laura Gibson and Friends.
Recorded over a weekend, in the kitchen, front porch and basement of an old Victorian House in Sellwood, Oregon, Six White Horses finds Laura Gibson reinterpreting six old blues and traditional songs that have greatly influenced her music and guitar-work. The sparse and somewhat improvisational arrangements came as a collaboration with multi-instrumentalist Jason Leonard, seasoned in radio sound-effects and found-sound compositions.
While Gibson's guitarwork mostly adheres to the original blues composition, her voice, nylon strings, and reliance on non-traditional instrumentation bring the songs into a unique time and space. Gibson's voice and classical guitar were projected and recorded through the speaker of an old-record player. Leonard contributes non-traditional instruments (washbucket, newpaper drums, porch stomping, bells, whistling, vibraphone and glockenspiels). A neighborhood saw player, known only as Mr. Fantastic, exchanged a few haunting melody lines for a bottle of whiskey. All songs were recorded by Sean Ogilvie who engineered the project, and contributed piano to "All the Pretty Horses". The CD will be available exclusively on the tour, and as a digital release when the tour concludes.
Tracklist
All The Pretty Horses (traditional)
One Dime Blues (Blind Lemon Jefferson)
Freight Train (Elizabeth Cotton)
One Thin Dime (Mance Lipscomb)
Black is the Color of My True Loves Hair (traditional)
Dryland Blues (Furry Lewis)