Pod This.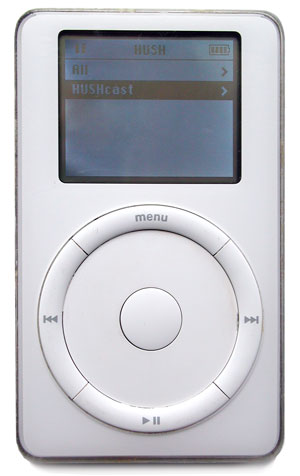 Whoa, look at that dinosaur! Do those still even exist? So 2003.
Despite us all knowing what that "clunky" white thing over there is, many folks have not really ever understood what a podcast is. Raise your hand if you can explain "podcast".
Friends, it doesn't matter what it is. All you need to know is that it's FREE (no, not file-sharing FREE, the other, older kind.) And because we are very modern and crafty here at HUSH we've taken all the guesswork out. Just click this mysterious symbol for the ride of your life: §
On the other side of the veil you will find a world of free album sampler mixes via our HUSHcast. These borrow the very primitive concept of "abridged and condensed" made famous by Readers Digest a long time ago before you were born, probably. Well we're bringing it back!It's nifty. These mixes sew together long song samples of many of our releases to aid you in discovering what nice music we've helped bring into the world. And they all have photos and links that come up while you're listening in iTunes that can take you deeper: Total immersion therapy. Even if you never joined the pod-age you can still listen with the same device you're reading this on. That's right, podcasts don't require iPods. In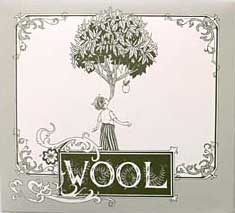 fact ours work better when played via iTunes on your mac or PC. (Just turn on the album art in the corner for more fun.)
Right now we're pleased to bring you the HUSHcast of Nick Jaina's Wool, which is a must-experience, even if you must first do so in abridged form. While you're there, consider picking up the digital release in the iTunes store as well, if you shun gorgeous packaging, that is. (;
ps. For a few hours on Tuesday there were some mis-linked links on our podcast. All is set right presently. If you downloaded Nick Jaina only to find you were listening to Tooththfairy's twee-lectric beats, just give it another go. And, yikes, sorry!