Shelley Short to tour US with new songs in tow.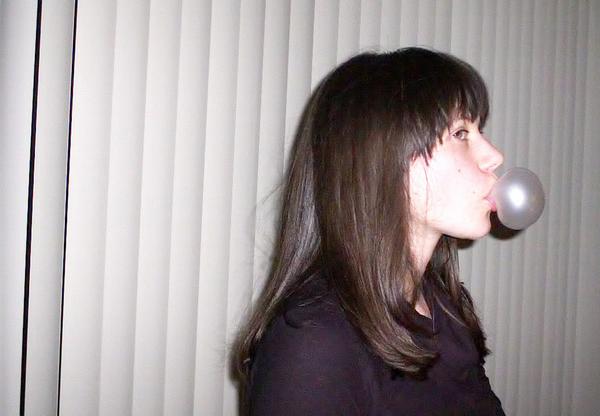 Go Shelley Go!
Ms. Short has quite thee tour ahead of her. All dates will be played with accompaniment from Alexis Gideon, her beau and erst-while first-rate multi-disciplinary experimental-pop artiste. Gideon will perform under his own name as well.
Shelley is offering a peek at her latest with the recently posted, very luminous "Time Machine / Submarine" on her myspace page.
April 20, The Empyrean, SPOKANE, WA
April 22, Nuart Theatre, MOSCOW, ID
April 23, Flying M Coffee Garage, NAMPA, ID
April 24, The Woodshed, SALT LAKE CITY, UT
April, 25, Hi Dive w/ Whispertown 2000 and Maria Taylor, DENVER, CO
April 26, Vaudeville Mews, DES MOINES, IA
April 27, Ames Progressive Space, AMES, IA
April 29, 331 Club, MINNEAPOLIS, MN
April 30, The Hideout, CHICAGO, IL
May 1, Daytrotter, DAVENPORT, IOWA
May 3, Oberlin College (House Show), OBERLIN, OH
May 4, Morning Glory Coffee House, Pittsburgh, PA
May 5, Danger Danger Gallery, PHILADELPHIA, PA
May 6, The Studio @ Webster Hall, NEW YORK, NY
May 8, Death by Audio, BROOKLYN, NY
May 9, The Zodiac, BALTIMORE, MARYLAND
May11, Triple, RICHMOND, VA
May 12, The Spazzatorium, GREENVILLE, NC
May 13, The Night Light, CHAPEL HILL, NC
May 14, Yahaus, CHARLOTTE, NC
May 15, Cine, ATHENS, GA
May 16, Little Hamilton, NASHVILLE, TN
May 17, Cultural Preservation Resource, LEXINGTON, KY
May 18, Lemp Arts Center, ST LOUIS, MO
May 19, Eighth Street Tap Room, LAWRENCE, KS
May 20, Universe City, NORMAN, OK
May 21, The 806, AMARILLO, TX
May 23, Trunk Space, PHOENIX, AZ
May 24, The Habitat, SAN DIEGO, CA
May 25, Pehrspace, LOS ANGELES, CA
May 26, The Partisan, MERCED, CA
May 27, Plea for Peace Center, STOCKTON, CA
May 30, Deva Cafe, MODESTO, CA
May 31, The Rite Spot, SAN FRANCISCO, CA