Sound of Picture Vol 1, Call For Pics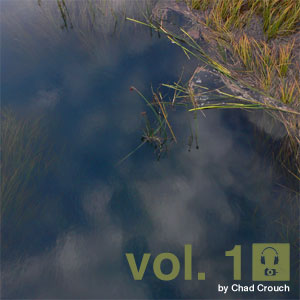 If you've been following this space, you know that Podington Bear was recently 'unmasked' as Chad Crouch, the owner/worker of HUSH records. Just before finishing his campaign of 156 songs as Podington Bear, he began working on another batch of music that was intentionally different: short, simple, atmospheric, moody instrumentals …. These compositions were intended to be "scores to single-frame films". That is to say, Crouch's photographs. Have a look at soundofpicture.com (click 'pop-up player' there for a quick dose).And try before you probably don't buy (it's offered free/value?) by subscribing to the podcast, or listening to this here sampler:
Sound Of Picture Vol 1 collects the first 20 compositions (with their corresponding photos embedded as album art).  A soothing and evocative accompaniment for a misty autumn drive/walk/ride/sit.
But that's not all! Now you can submit your own picture to be immortalized in sound. Send Flickr links, Picasa links or attached jpegs (3mb or less) to soundofpic [at] gmail.com for consideration. If chosen your picture will be translated to sound free of charge, and shared with all who care to listen.