Updates: Shelley Short, Laura Gibson
Shelley Short has just released a new album, Then Came The After,  and it's a stunner.
For now, get it exclusively from Flippin Yeah Industries.  Shelley is on tour in Australia NOW!  Tour dates below.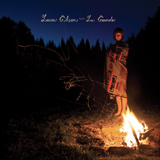 Meanwhile Laura Gibson is ramping up to release her third studio recording La Grande on Barsuk Records January 24th.
HUSH is so proud to see these women grow onward and outward with their music!
Here is a note from Laura:
I have been gearing up to present the new record in January. I've been waiting so long to share these songs and it's finally feeling like a reality. Now, as most people are drawing indoors and into themselves, I have been looking outwards, and dreaming up the first run of shows for the new record (including an extra special record release party in Portland on February 3). I've included tour dates below (more to come). I am thrilled to be sharing many of these shows with one of my favorite bands, Breathe Owl Breathe. If you don't already know BOB's music, you're going to fall in love.
I will be playing these shows as a 4-5 piece band (including percussion, flute clarinet, bass, piano, lap-steel, and 3-part harmonies).
The first song, and title track from the new record, is up at Paste!
Tour Dates after the jump!
Shelley Short Australia Tour
26-Nov-11 Black Bear Lounge BRISBANE, QLD, Australia w/Missincat
1-Dec-11 Port Douglas, QLD @Clink Theatre w/Darren Hanlon and Dave Dondero
2-Dec-11. Cairns, QLD @Budda Bar w/Darren Hanlon and Dave Dondero
3-Dec-11 Yungaburra, QLD @Lake Eacham Hotel w/Darren Hanlon and Dave Dondero
6-Dec-11 Townsville, QLD @The Bellevue Hotel w/Darren Hanlon and Dave Dondero
7-Dec-11 Mackay, QLD @The Old Railway Hotel w/Darren Hanlon and Dave Dondero
8-Dec-11 Rockhampton, QLD @The Oxford Hotel w/Darren Hanlon and Dave Dondero
9-Dec-11 Bundaberg, QLD @Banjo's Tavern w/Darren Hanlon and Dave Dondero
10-Dec-11 Eumundi, QLD,Joe's Waterhole, w/Darren Hanlon and Dave Dondero
Laura Gibson US Tour
1/25/12 – TT The Bears – Boston, MA
1/26/12 – Johnny Brendas – Philadelphia, PA
1/27/12 – Iota – Alexandria, VA
1/28/12 – Attucks Theater – Norfolk, VA
1/30/12 – Mercury Lounge – New York, NY *
2/3/12 – Mississippi Studios – Portland, OR #
2/4/12 – Tractor Tavern – Seattle, WA %
2/5/12 – Free solo In-Store @ House Of Records (3pm) – Eugene, OR
2/6/12 – Bottom of The Hill – San Francisco, CA #
2/8/12 – Echo – Los Angeles, CA #
2/9/12 – Pappy & Harriet's – Joshua Tree, CA #
2/10/12 – Plush – Tucson, AZ #
2/14/12 – Dan's Silverleaf- Denton, TX #
2/15/12 – Opolis – Norman, OK #
2/16/12 – Low Spirits – Albuquerque, NM #
2/17/12 – High Dive – Denver, CO #
2/18/12 – Kilby Court – Salt Lake City, UT #
2/19/12 – Neurolux – Boise, ID #
* with Alexa Wilding
# with Breathe Owl Breathe
% with Grand Hallway and Devil Whale