Checking In With Loch Lomond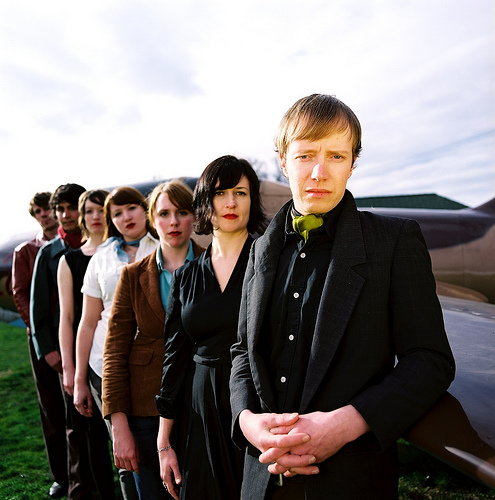 photo: Alica Rose
What have Portland's favorite indie-folk ensemble been up to lately? Well, for starters they've been Looking fine.
And sounding fine. Let's recap shall we?
They recently played a gorgeously produced studio set (with interview) for OPB. And not long before that on the other coast they played another well-recorded seven song set for WFMU including "Bird and a Bear", "Tick", "Song in 3/4", "Carl Sagan", "Elephants and Little Girls", "Stripe II" and "Witchy", and Before you go thinking why purchase the album then? NPR's Second Stage replies: "It's a profoundly emotional and beautifully recorded album… The group makes brilliantly crafted chamber folk that's lush and richly textured, but cozy." They offer "A Field Report" as evidence.
Thankfully, all this attention hasn't been lost on Portlanders, and they were happy to turn out in force, selling out The Doug Fir a few weeks back for a triumphant show. Catch them in April as they play shows up and down the west coast. As per usual keep it here for the latest. Or subscribe to our trés hi tech RSS Feed for your favorite RSS reader.