Laura Gibson on the Netwaves.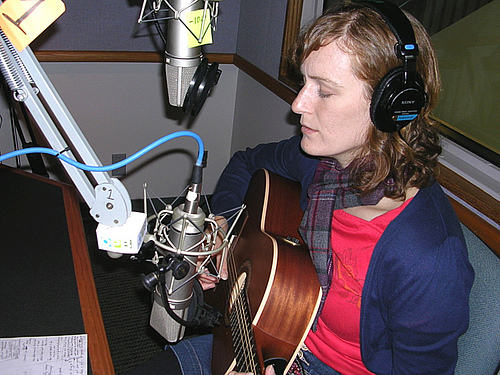 Laura Gibson barnstormed the netwaves of NPR both nationally and regionally this week. The influential All Songs Considered put her version of "Freight Train" at the top of their broad/net/podcast, remarking "Her singing feels transported perhaps from the early days of sound recording." If you didn't catch her disarmingly unvarnished video of her singing in the desk of producer Bob Boilen in the NPR offices, it's worth a peek. (I think the video clip has been reposted in its entirety.)
In our own fair state, the excellent OPBmusic aired a previously recorded studio performance and interview. These studio sessions really are gifts to the internet republic, so surf on over and listen a spell!
ps. You'll find performances from Nick Jaina and Loch Lomond archived there as well. Shout outs go to Weinland, Laura Veirs, Portland Cello Project, and Pseudosix sessions too.