Rauelsson's Stunning "Siembra…" Out Now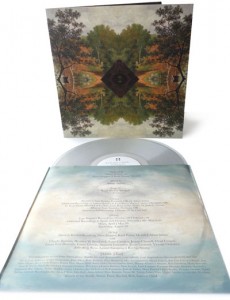 We are proud to release La Siembra, La Espera Y La Cosecha today, available exclusively on gorgeous gatefold, clear vinyl and digital download (with digital booklet)!  Available NOW in the HUSHshop.
Rauelsson – "La Siembra…" Sampler Mix
also The Debutantes EP, now also available for FREE in just for taking a test drive through the HUSHshop
Rauelsson – "Debutantes" Sampler Mix
Willamette Week rightly gushed:
[SPANISH FOLK] On his debut full-length album, La Siembra, La Espera Y La Cosecha, Spaniard Raúl Pastor Medall (a.k.a. Rauelsson) creates a set of orchestral folk songs about "the fragility of life and the immenseness of love as a response to such fragility." Heavy stuff, especially considering the whole thing is sung in Spanish. The question, then, becomes one of transference: can an album with such a lofty ambition translate to an audience that (for the most part) doesn't speak the language?

I'll admit that I don't understand a word Rauelsson sings on La Siembra, but that doesn't mean I can't feel the weight of the songs. La Siembra is undoubtably a winter album; from the acoustic instrumentation that sounds like it was recorded next to a fireplace and the warm, earthy atmosphere, this is the type of music you want to hear while lying under a fleece blanket. Layered with a bed of delicate piano and strings, "La Calma" and album standout "Raíces (otro Aviso)" would hold up through any windstorm, but the delicate and noble arrangements only heighten the tension in Rauelsson's voice. You can tell everything is not quite right, even without translating the lyrics.

Rauelsson—who now spends most of his time in the Northwest—recorded the bulk of the material at Hush Records headquarters Type Foundry with the assistance of Norfolk & Western's Adam Selzer and Dave Depper. Besides guest spots from the familiar faces (Laura Gibson, Ritchie Young, Heather Broderick), it's a relatively simple affair: just plinking pianos, soft hits of bass, barely there percussion and Rauelsson's fluttering voice, which could hold my attention all by itself. In fact, after completing the basic tracks, Rauelsson returned to the Mediterranean countryside to track his vocals in an ancient stone-walled house. But no matter where it was finished, there's no denying that he has a gift for conveying deep emotions through gorgeous folk songs. That's one thing you don't need to speak Spanish to understand.