Shelley Short Portland CD Release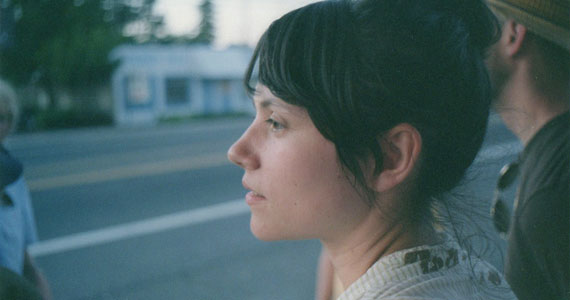 Shelley will play from A Cave, A Canoo tonight at Holocene, celebrating the release of the lovely record.  Both Portland Weeklies gushed:
"Sonically, the album's aesthetic matches its title; a familiar, functional craft (in this case, folk music as opposed to a canoe) is turned just slightly off-kilter to create something strange and enveloping. Short's songs are models of restraint, sketched by plain acoustic guitar and sparingly colored, but something about her voice and delivery—not to mention her lyrics, which avoid easy sentiment—indicate infinite, potentially treacherous depths beneath the placid surface.

"It was just really nice not to have a time limit," she says. "Recording at home, I didn't have the feeling of having to worry about paying by the hour, or when to go in, so it could be in the middle of the night. It added a lot of freedom, which I think was really helpful. I had an end in sight but I wasn't trying to push it, so when it felt right, then I knew the songs were all finished."
The album's songs' simplicity—along with their rare, menacing beauty—thrusts Short into a naked spotlight, and her ability to transform languid folk music into stark reflection results in a challenging, seductive record that's not easily forgotten." – Ned Lannamann
Read more, including an interesting detail about the interlude found sound cardboard record at The Portland Mercury.
Meanwhile Micheal Mannheimer of The Willamette Week had this to say:
A Cave, A Canoo is a fragile and odd collection of experimental folk songs. Like the work of White Hinterland—another Portland folkie who tends to traffic in the esoteric—the record is flush with juxtapositions: Short's girly, Joanna-Newsom-sings-Patsy-Cline voice is set against a warm bed of accordion, pianos, plucked guitars and, most interestingly, the languid guitar textures of collaborator Alexis Gideon. The record is intentionally sparse and withdrawn, but it's the moments of color and beauty provided by Gideon's guitar playing that initially sparkle.

Short writes like a poet, with tiny couplets that sound just as good on your stereo as they look on the page. That accounts for both the intentional misspelling of "canoe" in the album's title and the way her songs are broad and infinite enough to encompass multiple interpretations. In the lilting "Racehorse," Short says, "I am tipping forward, windstorm/ This place sounds like a trumpet, brass horn/ Future be what future want to." If the future of folk music sounds anything like A Cave, A Canoo, then we have nothing to worry about."