The Auteur coming to a laptop (and radio) near you.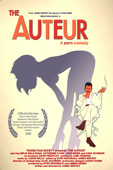 Click here to rent or buy the movie in iTunes.
Click here to rent or buy the movie at Amazon
Swiftly on the heels of its festival tour and theatrical run The Auteur is now available to the masses!!! We recommend this movie highly when a good belly laugh is overdue.
We hope to make an announcement about the music of The Auteur soon, but in the meantime (the very soon meantime…like two hours from now: 5pm Jan 26th) you can listen to director James Westby wax poetic in his deadpan style about making the movie while spinning selections from the soundtrack on Portland's KNRK.  The soundtrack features a compelling mix Portland music luminaries: Laura Gibson, Norfolk & Western, Flash Hawk Parlor Ensemble, The Decemberists, The Shaky Hands, and Blanket Music, to name a few.
Here's the (abridged) segment featuring Blanket Music and Coco Cobra:
Auteur Playlist w/ Director James Westby on KNRK
Once again, the trailer can be seen here.
*this movie is unrated.  It probably would not meet the 'R' criteria, so needless to say it's not family fare.