This Thursday: Laura Gibson CD Release Spectacular!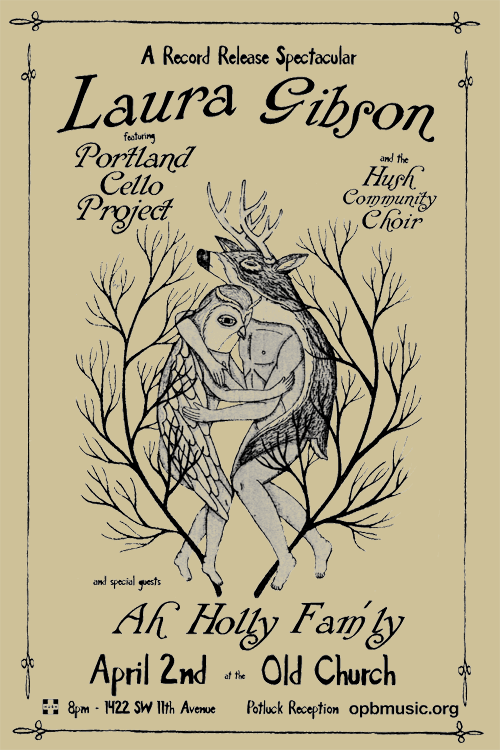 There's a stirring. The choir birds are fluttering. All will happen this Thursday in Portland. A grand pageaent and social hosted by none other than Ms. Gibson in an old-shool, nay old-church style. Mark your calendar, get your tickets…
Laura Gibson featuring The Portland Cello Project and The HUSH community choir.
Guests: Ah Holly Fam'ly.
April 2nd at The Old Church (1442 SW 11th Ave)
Potluck Reception. 8pm. Sponsored by opbmusic.org.