What's New Norfolk?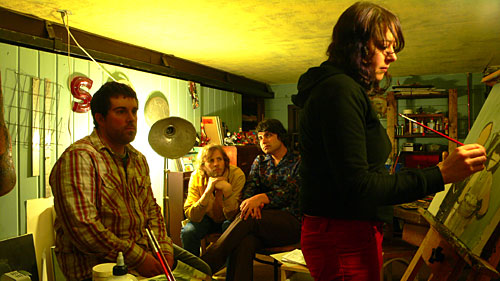 photo: Chad Crouch
Norfolk and Western have been stirring. They revealed a cavalcade of new songs at their recent sold out show at The Doug Fir which have been recently committed to tape at The Type Foundry Studio, and a session in Spain. Willamette Week leaked the descriptively named (take a breath) track "Sue and The Short Order Cook From Chesterfield" about a month back. I think the band would like you to bear in mind that this is an unfinished, unmastered version.
"Sue and The Short Order Cook From Chesterfield"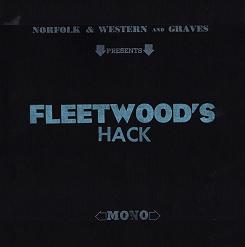 We'd also like to draw attention to a gem of wax which was released just last summer. Norfolk & Western and Graves interpret the classic NW doo-wop of The Fleetwoods in the six song Fleetwoods Hack. Go buy one now (only 9 bux! with a hand-letterpressed cover!). Issued by the Olympia upstart PIAPTK, this 10″ vinyl release (or CDr for $6 if you, gasp, don't spin wax) is a satisfying and sweet tribute. Fleetwoods who? Trust me you know. Their hits "Come Softly To Me" and "Mr. Blue" were #1 hits in 1959: indeed, they hold the distinction of being the first band ever to top the Billboard Charts twice in a single year. (Factoids!) And, The Fleetwoods were just high school kids from Olympia, Wa. that composed their songs as A Capellas. They didn't play instruments!
The following track was available at the fine blog Cable and Tweed (so we're presuming it to be free'n'legal): Norfolk & Western with The Graves -"Mr. Blue"
While we're shining spotlights on things past, why not post that Hinah Gift Session from way, way, way back in 2002 with Peace Harbor. It's a sweet one:
1 – Norfolk & Western "No Else Where He Can Go"
2 – Adam Selzer "Far From My Lair"
3 – Norfolk & Western "A Marriage Proposal"
4 – Norfolk & Western "Final Gratitude"
5 – Norfolk & Western "Of Divided Night"
6 – Peace Harbor "Torch Song"
7 – Peace Harbor "In My Room"
Word on the street is Norfolk & Western are taking the pick of the litter from recent and future sessions for the next album release. The name, track list, and release date are all TBD.
Thankfully they will be sharing some of these tasty morsels with us in April on tour in the West with the engaging and amiable Weinland