Welcome "Home", Peter Broderick.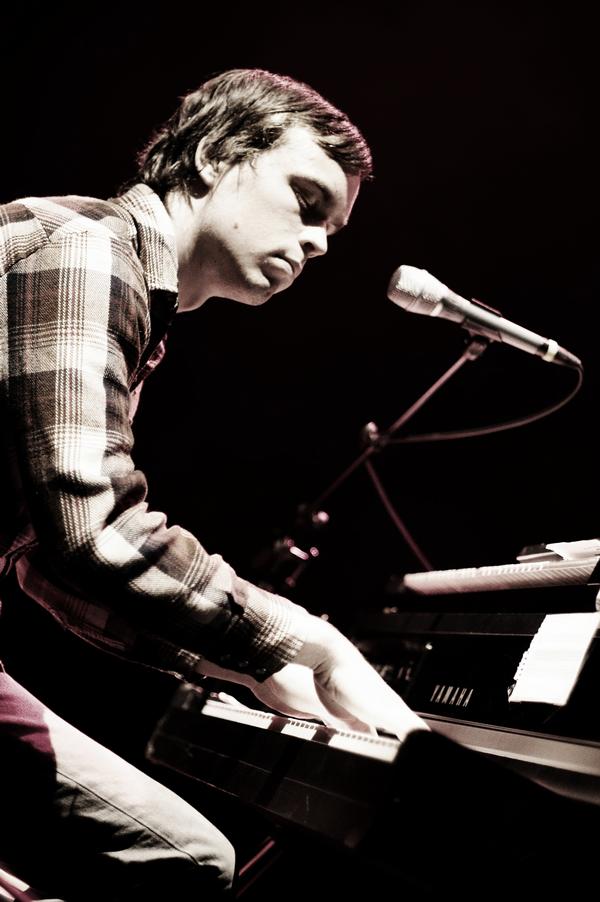 Peter Broderick is like the Swiss Army Knife of musicians; compact, elegant, multipurpose. What sets him apart is his restraint. With an arsenal of talents at his disposal, he prefers to reveal only one or two at a time.
Round about the time Broderick joined forces with Justin Ringle to form the lovely Horse Feathers, he was also recruited into the burgeoning Unsung Colony-era Norfolk & Western (routinely playing with some 7-9 players) who quickly dubbed him The Whipper Snapper, owing to his youthful demeanor (19 years old at that point) and his crushing skills on a bevy of instruments: violin, piano, banjo, saw, guitar…basically whatever you threw at him. He performed impressive non-musical feats as well, not least of which was sucking on an everlasting gobstopper practically every waking minute of tour.
The "Secret Weapon" (another nickname) didn't remain a secret for long. Peter went on to perform with Loch Lomond and Laura Gibson as well as perform as a studio musician for M Ward, Zooey Deschanel, and Dolorean. Presently he lives in Copenhagen, Denmark where he brings his skills to the lush, much adored electronic/acoustic ensemble Efterklang.
You'd think working with as many as five different bands simultaneously wouldn't allow Peter to pursue any kind of solo career. Likewise, his easygoing, unassuming demeanor might lead you to believe he didn't have aspirations being accessible and available to lend a musical hand. But in late 2007 a steady stream of solo instrumental releases on respected labels Type and Kning Disk has all but established Broderick as the young composer / pianist / string player to watch.

Defying the lofty expectations that have already been placed on the young man, Broderick is set to release Home on September 23rd (on HUSH / Bella Union / Rumracket) showcasing his here-to-fore lesser known strengths as a guitarist / vocalist. (There is not a piano or violin note to be found on this record.)
With Home, Peter may have performed his most impressive feat yet: breathing new life into the most pedestrian arrangement in modern music. Broderick turns the open-mic night connotations of guitar and vocal on its ear with layers of vocal washes, x-acto fingerpicking figures, and his deceptively simple compositional style.
We are beyond excited to share this with you.
Listen to "Below It" and "Not at Home" from Home and get to know Peter at his Myspace page or his HUSH profile
Listen to previous releases Docile at Kning Disk, and audition Float at Boomkat.
(photo: Ronan Thenadey)