It's been an interesting, triumphant, and breathtaking year for HUSH alumnus:
On January 26th The Decemberists reached #1 on the venerable Billboard 200 Album Chart with The King Is Dead (as well as several other number ones in other chart categories).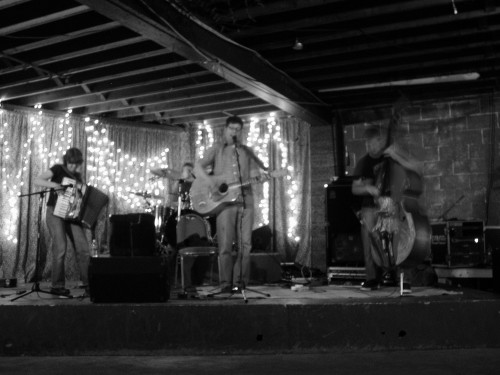 Last night Esperanza Spalding, who released her first recordings for HUSH as a member of the trio Noise For Pretend (within a month of The Decemberists debut of the same year), was voted by 13,000 peers in the Recording Industry to win The Best New Artist Grammy.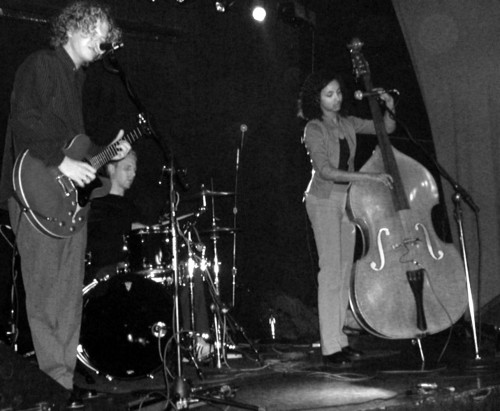 If in 2002 you would have told me that the acts I 'signed' would go on to top the Billboard charts and win a prestigious Grammy within ten years do you suppose I would have believed you?
I dug up these photos (remember digital camera technology was still far from mainstream… let alone the iTunes store did not yet exist) so the quality is atrocious, but they are vestigal proof that these musicians started by playing half-empty rooms to their friends.
It's really inspiring.  These are talented, hard-working, beautiful people and I'm honored to have played a really, very small part in their path to success.
-Chad Crouch.